Planning Master Bathroom Design
Planning and designing the master bathroom should come first. While most homeowners already have a layout and design in mind, our professionals can also help provide expert advice. We prepared recommendations for your bathroom remodel contractors san jose ca.
Everything in the bathroom is dependent on the bathroom layout. Planning your layout helps determine the remaining space in the room, allowing you to adjust certain fixtures to maximize the space. Minimal changes are ideal if you want to save on expenses. Prepare a higher budget if you are looking to reorganize your bathroom layout and overhaul your plumbing.
Master bathrooms usually either match or complement the master bedroom's style. The bathroom gets coherent designs from matching bathroom fixtures. Homeowners can decide on this factor depending on their preferences. Experts believe that personalization adds uniqueness to the room's design, thus making it more valuable. Another option that many homeowners like is cost-effective features. Having money-saving items also help your home sell much faster.
Playing with accessories for your bathroom designs is a great idea. Keep in mind that you can use practical bathroom features for accessorizing. Shelves can become accents, and refillable bottles can have intricate details, towel bars can enhance the room's style and more. While the master bathroom is usually the largest in the house, you can install standard bathroom fixture sizes. With a full bathroom layout, you can have the shower, tub, vanity, and toilet in this one bathroom. Now you can relax in your spa-like master bathroom.
Master Bath Remodeling Costs
Minor bathroom remodeling can start from $1,500. Expect to spend $15,000 on average for remodels, including flooring, large bathroom fixtures, etc. If you plan to turn the area into a luxurious bathroom with high-end fixtures, you are looking at an average of $58,000 expenses. This amount and scope should ideally be delegated to professionals for proper cost allocation and project management.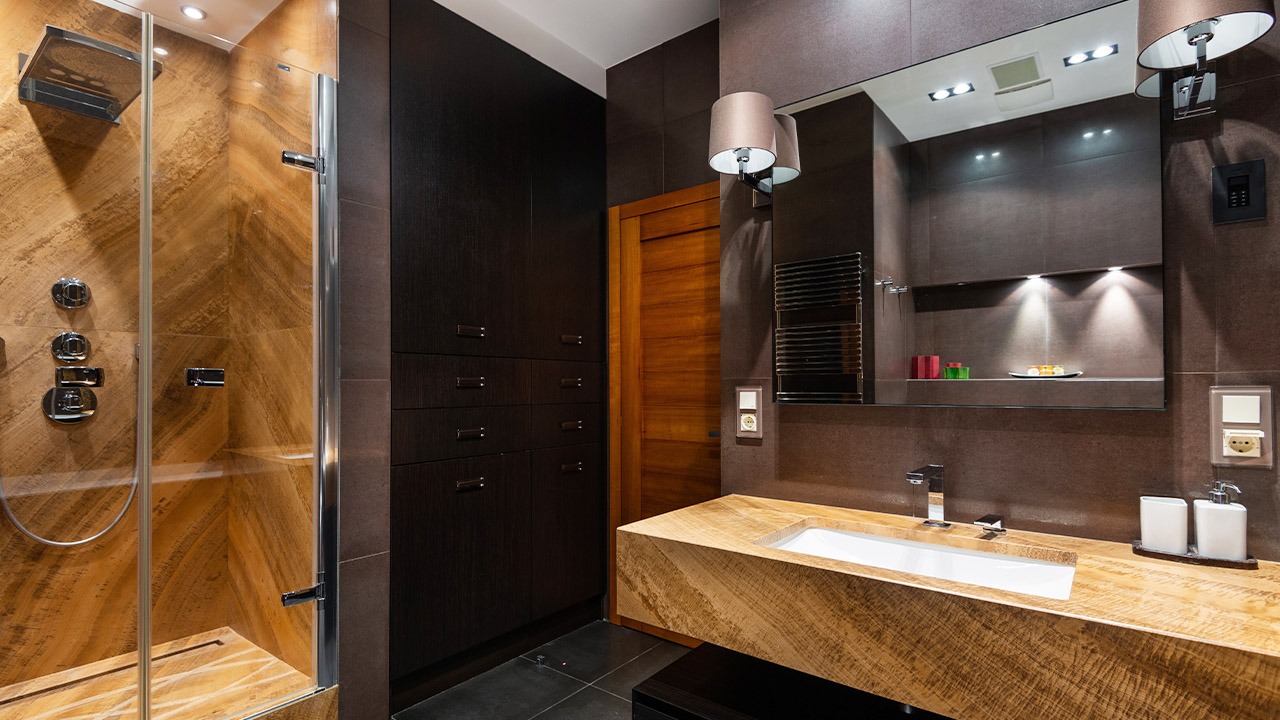 Professional Master Bath Remodeling
Remodeling projects should have a risk mitigation plan. Smooth operations depend on many factors, considering the amount of time, materials, and labor costs. Make sure there is constant progress by checking with the remodeling team. One primary consideration is the quality of the materials used for your project. Check if they are on par with industry standards, ensuring they are durable and long-lasting.
Hire experts with skills and experience that will help your bathroom remodeling become a success. Set a consultation schedule to discuss the requirements and designs you wish to achieve. We offer free master bathroom remodel cost estimates and varied designs you can consider. As we work together further, our professionals will help you choose the right fixtures, features, and accessories.
Our master bathroom remodel team is a full-service provider of materials and remodeling works in the city. Our homeowners enjoy many benefits, including customization and exclusive showroom access.
For further inquiries, call our master bathroom remodel experts today.