Many homeowners struggle in small bathrooms due to the minimal space and ideas you can apply. We have worked on several Bathroom Layout San Jose for years, and we made a list of some bathroom designs in San Jose that can help you enhance your small bathroom.
Add Mirror Walls

Adding a mirror across a whole wall can double the look and feel of the bathroom. You can get more lighting from your windows or light fixtures if you add mirrors. This idea is practical above a vanity or at one side of a small bathroom.

Lose the Tub

Losing the tub will give you more space in your bathroom since they usually take most of the room. Instead of a tub, use a shower; showers are great for adults and guests. If you have pets, you can install a hand shower. However, if you have kids and want to keep the tub, consider a lower profile tub. Lower tubs will make your room feel more open, and it is easier to get in and out.

Continual Flooring and Curbless Showers

You can continue your flooring straight into the shower by eliminating the curb around your shower. This idea is excellent with a stone slab, tile, and concrete floors. You can include an infinity-edge or concealed drain for a smooth and continuous look. It is also easier to clean a curbless shower.

Wall Mounted Toilets

Installing a wall-mounted toilet can help you save both floor space and legroom. If you cannot install a wall-mounted toilet, add a shelf above the tank to add storage or extend your vanity top to create a narrow ledge.

Frameless Glass Tub and Shower Panels

Instead of using shower curtains, consider a frameless glass panel to significantly open up your bathroom and give your shower or tub more light. Glass panels are great ideas for small bathrooms, and they are easy to install and maintain. Avoid sliding glass panels since they require top and bottom tracks and they are more challenging to clean.

Accent Wall

One of the best ways to add some color to your bathroom is adding an accent wall. You can install it on the back wall to add color to the whole wall or just a band of color. This idea will give your room interest and depth without overwhelming it. You can use paint or colorful tile to create an accent wall.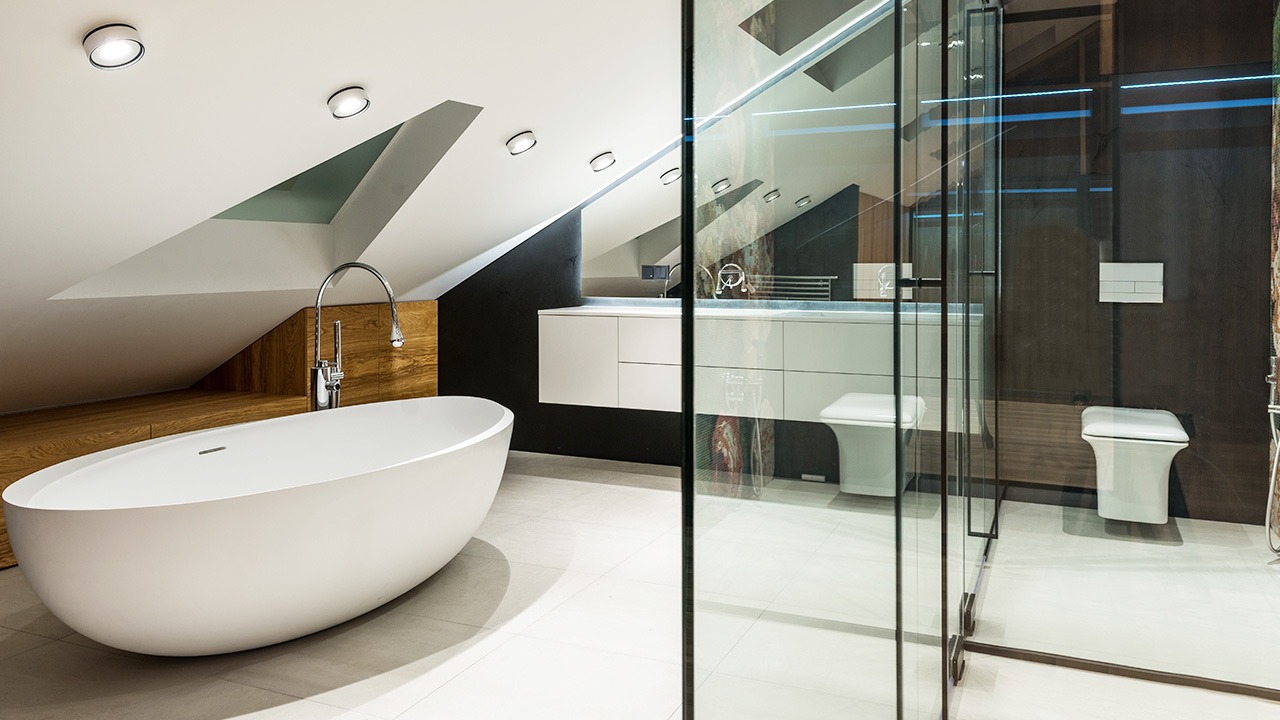 There are many ways to enhance your small bathroom by adding some bathroom layout ideas. Bathroom Layout and Design San Jose can help you achieve the best Bathroom Layout San Jose. Our experts can give more advice and ideas on how to improve your bathroom features. Contact us today to get the best offers.