Porcelain and ceramic tiles. These bathroom floor tiles are considered the most common choice for homeowners. Tiles are waterproof, which means you do not need to worry about water damage. They are also stylish as there are plenty of designs to choose from. For a pro tip, we suggest using light color ones and bigger tiles for your bathroom if the area is small. Choosing tiles will save you a lot of money in the long run. The maintenance is quite easy, so you do not need to hire professionals to keep them clean. Since they can handle liquid well, you can have a long flooring lifespan. Remember that you need to clean the grout lines regularly to maintain their cleanliness.
Vinyl. This type of flooring is also a good choice if you want a different type for your bathroom. Most of its variants are 100% waterproof, which means there will be unlikely to have water damage, such as mold and mildew buildup. They are also easy to install, giving you more savings because you can handle the installation yourself. You can watch instructional videos on the internet. But if you do not have time to do it, you can always rely on our experts at Bathroom Flooring San Jose. Another advantage of this type is that you do not need to replace the whole flooring if a plank or tile is broken. You can simply replace the one that has been damaged, and your flooring is beautiful again.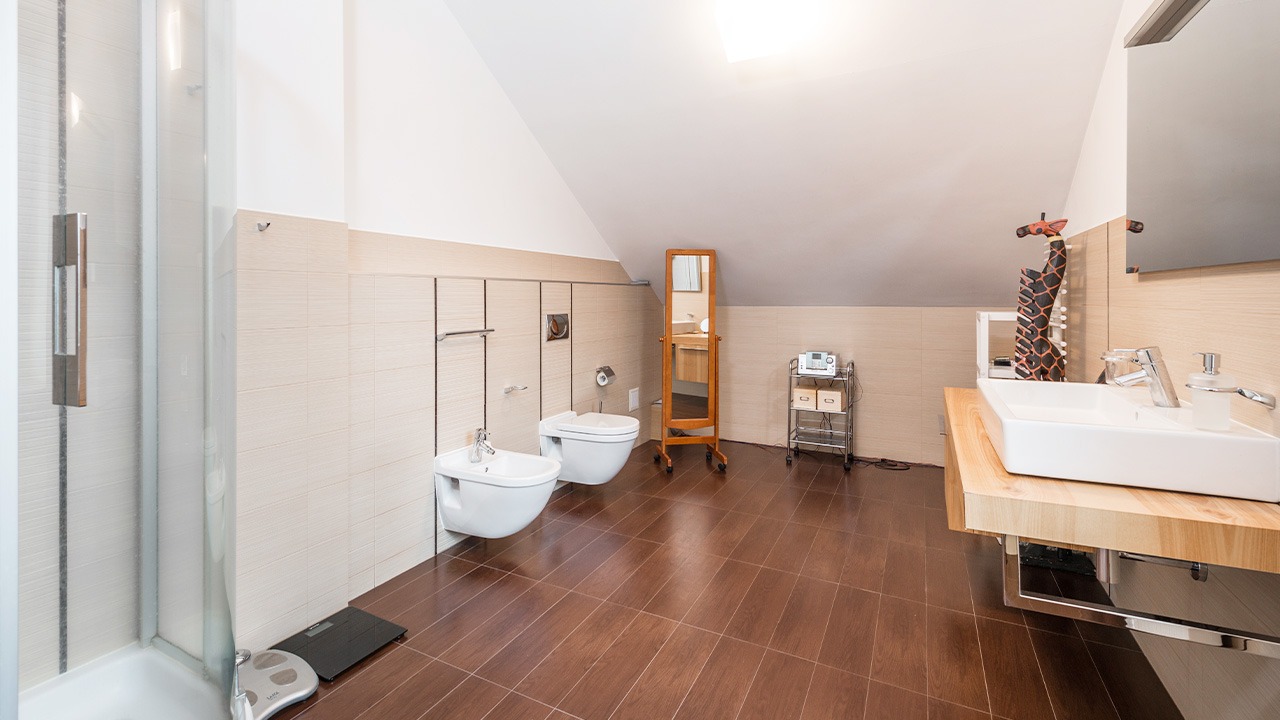 Engineered wood. If you are eyeing a classy, timeless bathroom, engineered wood is the right type for you. It will give you a wooden bathroom, making it more comfortable as it gives out a natural vibe. Although it is considered one of the most expensive flooring variants, especially for bathrooms, it can give you an excellent resale value. It is also tough against impact. However, it is still wood, which is weak against moisture. This means you also need to add the coating to the total costs. Plus, you have to maintain it regularly to avoid any water damage.
Laminate. If you want an alternative for the engineered hardwood, you can use laminate instead. It can give you a wood-like appearance, and the best thing about it is that you do not need to spend much. It is also easy to install, thanks to its lock-in feature. Most of its variants can handle liquids well, which means it is ideal for bathrooms with heavy foot traffic.
You can find other bathroom flooring types that can suit your lifestyle and budget, but these four variants are at the top of our list. And to maximize their features, make sure you have the right team to handle the services. So talk to one of our experts at Bathroom Flooring San Jose right now, and we will help you choose and install your chosen flooring for your bathroom upgrade. Call us!